About us
Fontana Pizza offers Australian-style pizzas with an Italian flair. Seasoned just right, each one of our scrumptious pizzas are made-to-order, with only the freshest toppings. Try one of our Gourmet pizzas, like Chorizo Sausage, Mediterranian, Butter Chicken, or Vegetarian Supreme.
Fontana Pizza also offers Traditional Pastas, like Chicken and Avocado, Pesto, and Puttanesca. For a crisp, local flair, order online from our Malvern Road restaurant in Malvern East. For even more savings, try one of our pizza Deals that include Garlic Pizza!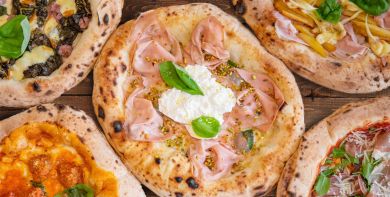 Reviews
Simone
"Arrived late but they kindly upgraded our pizza to a larger size - a nice touch. Thanks."
6/02/2020